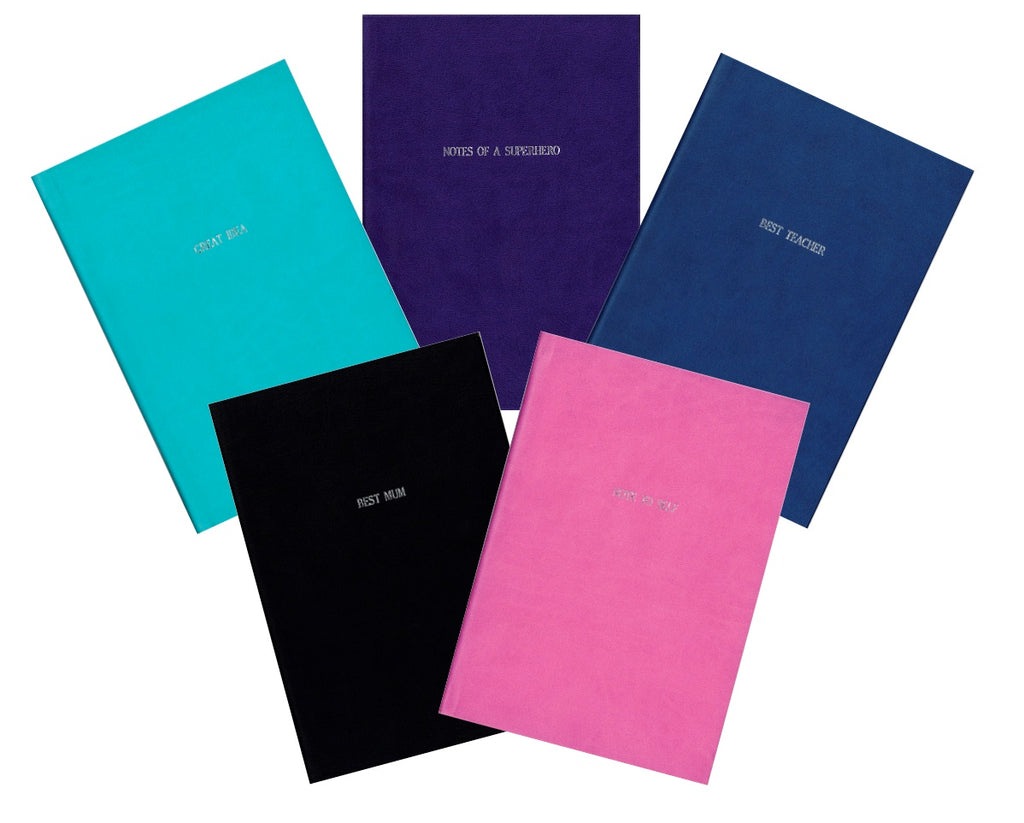 Charfleet Book Bindery offers you the chance to create your own customised A5 notebook for personal or corporate use. Choose your own saying , slogan or phrases and we will foil a notebook colour of your choice in block words.
The A5 Notebook has 160 pages of white paper with grey rules also a satin ribbon -  covered with soft feel PU wearing book cloth. Colour choices are black, turquoise, purple and pink or choice from the icons collection.
Whether it's for yourself, for your business, conference, studies, sketches, pub night, club association, special occasion or a one of a kind gift, we have the tools to create your own unique notebook.
What will you create today? Get started here.